Product Description
New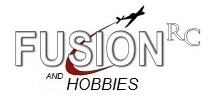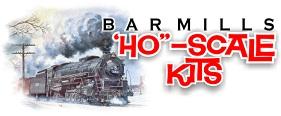 Cranberry Yard Freight House
Laser-Cut Wood Structure Kit #0482
HO Scale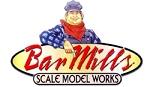 While this little building isn't a classic "show-stopper" it is one that is capable of generating revenue on a layout... stick it on its' own siding or plant it on the mainline... either way is becomes a "destination". The most useful "destination" is one that can service any one of several industries... coal yard ?... sure, if you're delivering coal. In this case almost anything (sorry, no coal) can be transported between road & rail. Pretty much any train with a boxcar in it can find an excuse to stop here, and almost any details you have laying around might work into the scene very nicely as well. It's not often we do a building as generic as this one, but sometimes it's all we need as "modelers"... a "one-size-fits-all" type structure that will snug into our modeling efforts without screaming out "Hey, look at me !"... and this is one of those types of buildings.


Shipping & Handling
FUSION DIECAST SHIPS WORLDWIDE
INTERNATIONAL BIDDERS SHOULD REQUEST A SHIPPING QUOTE BEFORE BIDDING
Upon receiving your payment we will ship your item within 1 business day
Depending on your location, you may receive your item within
2 to 9 business days in the USA
Return Policy
We accept returns ONLY if an item is broken or the wrong item.
You will have to contact us within 30 days after receiving your item to arrange for a return.
Return shipping is at the buyer's expense.
Please email us with any questions regarding our return policy.
We believe in the quality of our product and we stand behind it.
10% restocking fee applies to all returned items.
Product Videos
Custom Field
Product Reviews