Product Description
New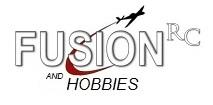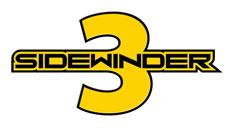 SIDEWINDER 3 SPORT 1:10TH COMBO
WITH NEU-CASTLE 1406-5700KV
Sidewinder 3 with Neu-Castle 1406-5700Kv motor is the perfect waterproof* combo for 1:10 scale off-road, on-road, and rock crawlers running up to 3S LiPo**.

It sports updated circuitry for faster response time and improved reliability.

This combo includes a Sidewinder 3 ESC and Neu-Castle 1406-5700Kv motor.

The 1406-4600kv motor is a great motor for 2WD short course trucks on 2s LiPo and geared conservatively. It makes a great combo for 1/10th 2WDStadium trucks and buggies on 2s for general bashing and limited runs on3s; temperatures will climb quickly on 3s. It makes a great upgrade for1/10th scale on-road cars for 2s and 3s use. NOT for use in 4WD shortcourse trucks.

QUICK START GUIDE

Install ESC and motor in your vehicle.

1. Solder a high quality battery connector to the ESC.

2. Mount the ESC and motor into the car.

3. Connect the 3 motor wires to the ESC.

4. Connect the ESC Rx lead to CH2 on your receiver.

5. Make sure the ESC's switch is off.

You MUST Calibrate this ESC to your radio before your first run.

1. Connect a battery.

2. Turn on your transmitter and hold full throttle.

3. While holding full throttle on your transmitter, turn the ESC switch

ON. After a few seconds you'll hear multiple tones and the ESC's

red LED will light.

4. Now hold full brake on the transmitter. After a few seconds you'll

hear multiple tones and the ESC's yellow LED will light.

5. Now relax throttle to neutral. After a few seconds you'll hear

multiple tones and ALL the LEDs will light.

6. A few seconds later the ESC will arm with a double tone and you're

ready to go!
Shipping & Handling
FUSION DIECAST SHIPS WORLDWIDE
INTERNATIONAL BIDDERS SHOULD REQUEST A SHIPPING QUOTE BEFORE BIDDING
Upon receiving your payment we will ship your item within 1 business day
Depending on your location, you may receive your item within
2 to 9 business days in the USA
Return Policy
We accept returns ONLY if an item is broken or the wrong item.
You will have to contact us within 30 days after receiving your item to arrange for a return.
Return shipping is at the buyer's expense.
Please email us with any questions regarding our return policy.
We believe in the quality of our product and we stand behind it.
10% restocking fee applies to all returned items.
Product Videos
Custom Field
Product Reviews