Product Description
New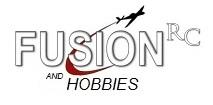 1/400 Titan III Rockets w/Launch Pads

Box Size: 7.9" x 9.4" x 2.4"
- 3 Titan III rockets in 1 box
- 1:400 true-to-scale precision model
- Displayable die-cast rocket with high collectible value
- Nice color finish with delicate imprinted markings
The USA's family of Titan expendable rockets was extremely successful, with a total of 368 rockets launched between 1959 and 2005. One of the rockets from this family was the Titan III, which was a modified Titan II with optional solid rocket boosters. It was used primarily for US Air Force (USAF) missions to launch heavy satellites (e.g. for reconnaissance, defense communications) into orbit. The Titan IIIA was a prototype and it was soon followed by the IIIB. The Titan IIIC, and its derivative IIID, was indispensable in launching large payloads into space, serving as the largest unmanned space booster until the Titan IV entered service in 1988. A 13.1-tonne payload could be sent into a low-earth orbit, or 3 tonnes could be sent into a geosynchronous transfer orbit. The Titan IIIE, meanwhile, featured a high-specific-impulse Centaur upper stage that was used to launch scientific spacecraft to distant destinations such as Jupiter, Saturn, Uranus, Neptune and Mars.
One of the Titan III's strengths was its flexibility, which allowed it to carry a variety of payloads depending on the mission required of it. Dragon's scale model of the Titan III comes with three rockets on three respective launch pads, thus creating instant and dramatic dioramas. This generous selection of different types of Titan IIIs also makes the set extremely good value for collectors.
Shipping & Handling
FUSION DIECAST SHIPS WORLDWIDE
INTERNATIONAL BIDDERS SHOULD REQUEST A SHIPPING QUOTE BEFORE BIDDING
Upon receiving your payment we will ship your item within 1 business day
Depending on your location, you may receive your item within
2 to 9 business days in the USA
Return Policy
We accept returns ONLY if an item is broken or the wrong item.
You will have to contact us within 30 days after receiving your item to arrange for a return.
Return shipping is at the buyer's expense.
Please email us with any questions regarding our return policy.
We believe in the quality of our product and we stand behind it.
10% restocking fee applies to all returned items.
Product Videos
Custom Field
Product Reviews