Product Description
New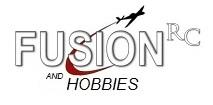 Velineon VXL-3s Brushless Waterproof Power System
TRA3350R
The ultimate upgrade! The key to the Velineon's extreme power output is total system optimization. All of the components are carefully engineered to work seamlessly together. From the Traxxas High Current battery connector, to the powerful Velineon 3500 brushless motor, all parts of the system are optimized to eliminate restriction and allow maximum power flow. High-frequency transistors and advanced circuit design delivers incredibly smooth and refined throttle control.
Specs
VXL-3s
Input voltage: 4.8-11.1V (4-10 cells NiMH or 2S-3S LiPo)
Supported motors: Brushed/Brushless/Sensorless brushless
Motor Limit: None
Continuous current: 200A
Peak current forward & reverse: 320A
Braking Current: 320A
BEC voltage 6.0V DC
BEC current: 2.5A w/6-cell NiMH
Transistor type: MOSFET
On-resistance: 0.00075 ohms Max (0.006/8 FETs)
PWM frequency: 12,000Hz
Battery connectors: Traxxas High-Current Connector
Motor connectors: TRX 3.5mm bullet connectors
Motor/battery wiring: 12-gauge Maxx Cable
Input Harness Wire: 26 gauge, 3.9" (100mm)in length
Low voltage detection: 2-Stage indicators, switchable (on or off)
Thermal protection: 2-stage thermal shutdown
Case size (l/w/h): 2.19" x 1.54" x 1.3" (55 x 39 x 33mm)
Weight: 3.17oz (90g)
Velineon 3500 Motor
Type: Sensorless brushless
RPM/volt: 3500 (10-turn)
Magnet type: Ultra High-Temperature, sintered neodymium
Connection type: TRX 3.5mm bullet connectors
Wire Size: 12-gauge Maxx Cable w/solder tabs
Current Ratings: 65A constant; 100A peak/burst
Max RPM: 50,000
Diameter: 1.42" (36mm) (540 size)
Length: 2.165"(55mm)
Weight: 8.75oz (248g)
Shipping & Handling
FUSION DIECAST SHIPS WORLDWIDE
INTERNATIONAL BIDDERS SHOULD REQUEST A SHIPPING QUOTE BEFORE BIDDING
Upon receiving your payment we will ship your item within 1 business day
Depending on your location, you may receive your item within
2 to 9 business days in the USA
Return Policy
We accept returns ONLY if an item is broken or the wrong item.
You will have to contact us within 30 days after receiving your item to arrange for a return.
Return shipping is at the buyer's expense.
Please email us with any questions regarding our return policy.
We believe in the quality of our product and we stand behind it.
10% restocking fee applies to all returned items.
Product Videos
Custom Field
Product Reviews